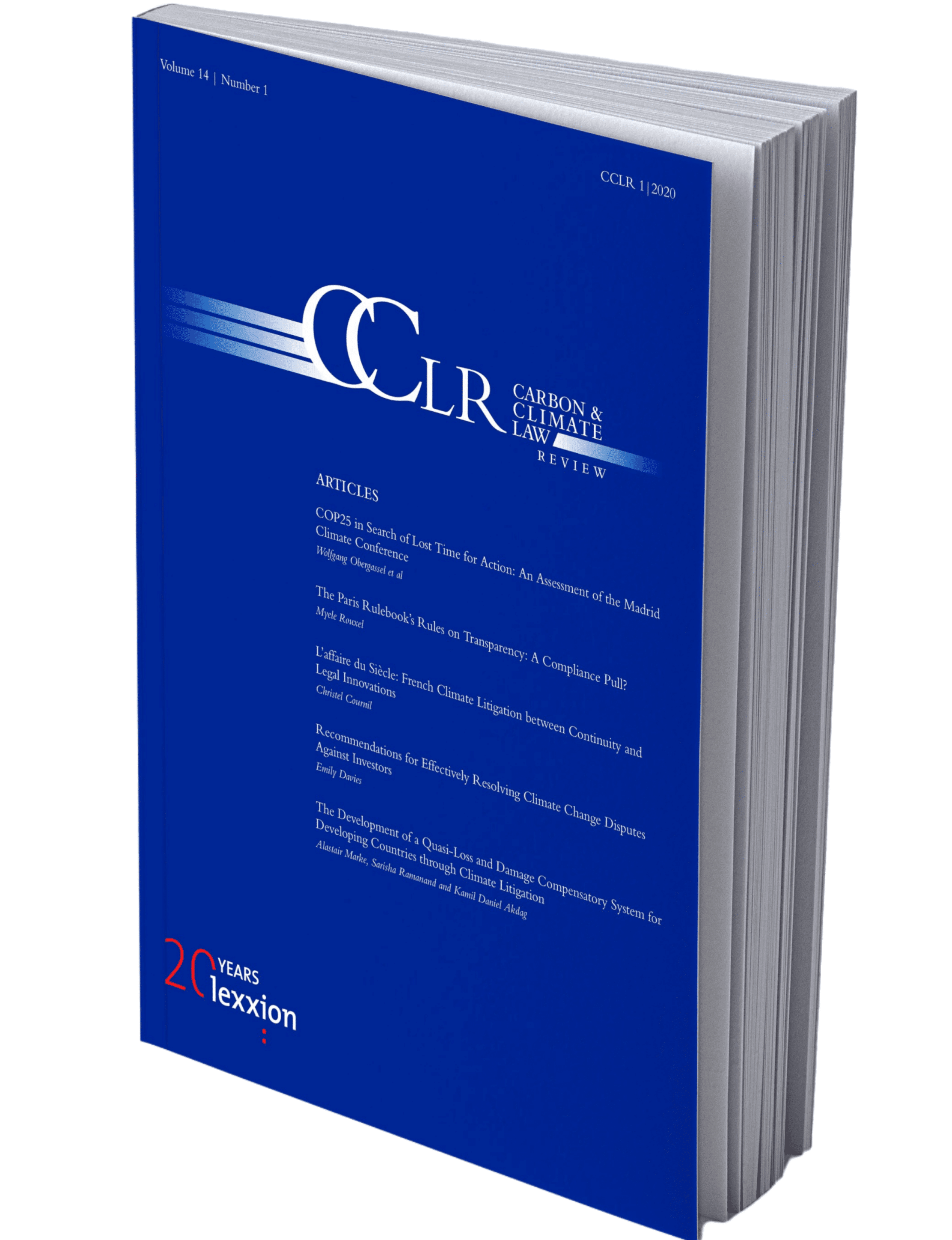 Erscheinungsweise vierteljährlich
ca. 70 Seiten
ISSN 1864-9904
Sprache: Englisch
Issue 4/2019 – Special: Africa
This Special Issue of CCLR, drafted primarily by African legal practitioners and scholars, directly engages with how a number of African countries have sought to address climate change at a national level. It does so by providing a limited overview of, and critical reflection on, recent developments in climate change legislation and regulation in the region.
---
View the full content of CCLR 4/2019

Become an Author for CCLR and view our Call for Papers.