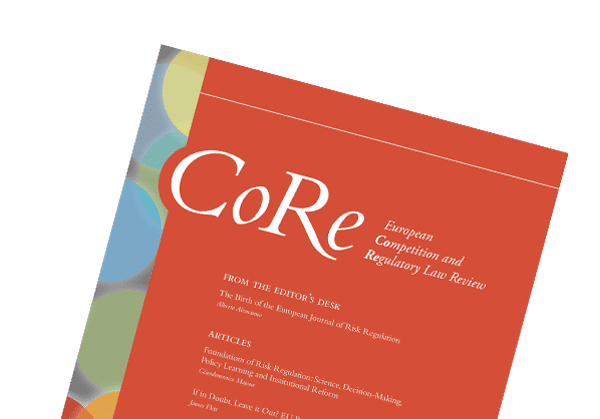 Erscheinungsweise vierteljährlich
ca. 80 Seiten
ISSN 2510‐3148
Sprache englisch
Issue 2/2019 – Competition Authorities in Action
Issue 2/2019 of the European Competition and Regulatory Law Review (CoRe) is out! The protagonists in this edition of the journal are national competition authorities (NCAs).
In the Articles section, you will find a detailed analysis how the ECN+ Directive is empowering NCAs and the perspective of the German Bundeskartellamt in the evaluation of Facebook's behavior.
That precedent-setting Facebook decision at the crossroads of data protection and competition law is also assessed in the Reports section. Additional country reports show the variety of issues that NCAs handle: fuel sector inquiries (Bulgaria), merger control changes for the digital economy (UK), and whether signalling in the media is the new price fixing (Norway).
We round up the issue with 2 annotations of judgments by the Court of Justice (C-633/16 EY v Konkurrencerådet and C-144/17 Lloyd's of London v Arpacal) and 2 insightful book reviews.
View the whole issue here: CoRe 2/19.
Become an author for CoRe and view our Call for Papers.