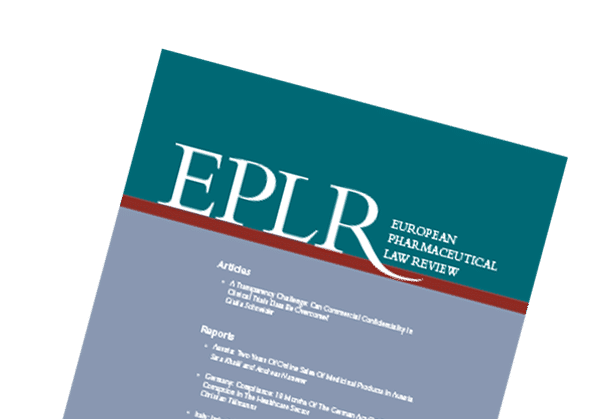 Erscheinungsweise vierteljährlich
ca. 70 Seiten
ISSN 2511-7157
Sprache: Englisch
Issue 3/2019 – Changes, Challenges and Opportunities
With contributions on parallel imports, pharmaceutical trademarks, combination products and the SPC manufacturing waiver, EPLR 3/2019 tracks some of the most important legal and regulatory developments in the pharmaceutical sector.
As usual, the issue also includes brief updates on recent judgements and policy changes.
---
View the whole table of content here.
Become an Author for EPLR and view our Call for Papers.
You might be interested to participate in an Special Issue: AI and Machine Learning.