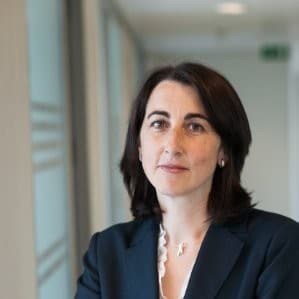 María Muñoz de Juan
Case handler at DG Comp, European Commission, Enforcement and Monitoring Unit (H4)
She is currently case handler at DG Comp. European Commission at the enforcement and monitoring Unit (H4).
In 1999, she joined the Brussels' office of the Italian law Firm Bonelli Erede Pappalardo where she worked in Competition Law issues, especially in State aid matters.
From September 2006 to December 2013, she was a Senior Associate of the EU and Competition Law Department of the Spanish Law Firm GARRIGUES. She was mainly focused on State aid cases.
From 1.1.2014 to 30.4.2016, she has State aid officer at the EFTA SURVEILLANCE AUTHORITY, at the Competition and State aid Directorate (CSA). She was in charge of environmental and energy aid, tax measures, GBER application and monitoring, among other tasks.
She graduated in Law from the University of Zaragoza (Spain) in 1994. She was an Erasmus student at the University of Genoa (Italy, 1993-1994). In 1995, she pursued post-graduate studies in European Law (Master in European Law) at the University of Bradford (UK). She also has a Diplome in EU Law from the Zaragoza Bar Association (1996). In 1997, she completed two Postgraduate diplomes. Specialisation EU Corporate Law- in the Université Libre de Bruxelles (ULB – BELGIUM).