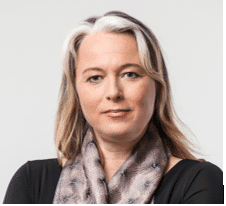 Christine Hamza
M&E Factory, Vienna, Austria
Christine Hamza has 25 years of experience in EU cohesion and innovation policy, regional development and city planning. She has launched the company M&E Factory GmbH 2015 together with Angelos Sanopoulos.
During her career Christine has worked with ministries, regional authorities, the European Commission (DG REGIO, DG RESEARCH, DG EMPL, DG AGRI and DG MARE) and the European Parliament. Working with different types of authorities lead to her experience in addressing regional and local development projects from the policy side as well as from the development side.
She has conducted feasibility studies for several location and real estate projects in CEE and written several assessment studies about the impact of cohesion and innovation policy of the European Union in its member states.
Christine has profound experience in programming, monitoring and evaluation of EU funding programmes. She was involved in the programme preparation 1999-2006, 2007-2013 and 2014-2020 and is currently involved in the preparation of the programming period 2021-2028.
Christine earned a degree as a landscape ecologist in 1996 and another in economics (MBA) in 2004. Native in German and fluent in English and Spanish she also commands basic French.