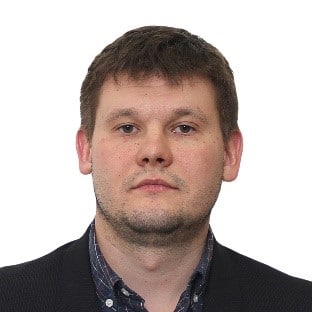 Kirill Skobelev
CEO, Aventine, Moscow
Since 2011 Kirill Skobelev has been working in the field of laboratory conformity assessment, more specifically in organizing laboratory proficiency testing programs (PTP, which is required to confirm laboratories' compliance with the requirements of ISO/IEC 17025). He started off with programs for testing oil and petrochemicals (incl. crude oil, automobile gasoline, diesel fuel, jet fuel, motor oil, etc.) and then expanded the available programs assortment to polymers (polyethylene, polypropylene); gases (liquefied petroleum gases); sulfur; rubber. At some point it became increasingly difficult to handle the workload on my own, therefore this expanded into a project and a whole area of operations within a larger expert organization. Additionally, as part of this project Mr Skobelev managed to establish a solid partnership with ASTM, and to this day we continue working together, with Aventine being the sole organization in Russia and the CIS countries authorized to offer participation in international PTP.
Then he slightly expanded his interests in the field of compliance services and began as an expert on worldwide adaptation of goods intended for export at the Russian Export Center. Afterwards Mr Skobelev became head of department of secondary resources and electroenergetics, thus further expanding his professional interests and gaining a great deal of knowledge regarding industrial waste and best available techniques. In parallel he worked in chemicals compliance for both export and import of chemicals.
All these areas continue to be the main focus of his work as CEO of Aventine. As a result, the company's income quadrupled over the period of two years, and they have managed to perform an immense amount of work in the field of inventorying of chemicals in the advent of the TR EAEU 041/2017 "On Safety of Chemicals". Having promoted the upcoming Technical Regulation during the stage of inventorying, they intend to continue to provide services on chemicals compliance and help the worldwide clients and partners navigate towards seamless trade and cooperation with Russia.