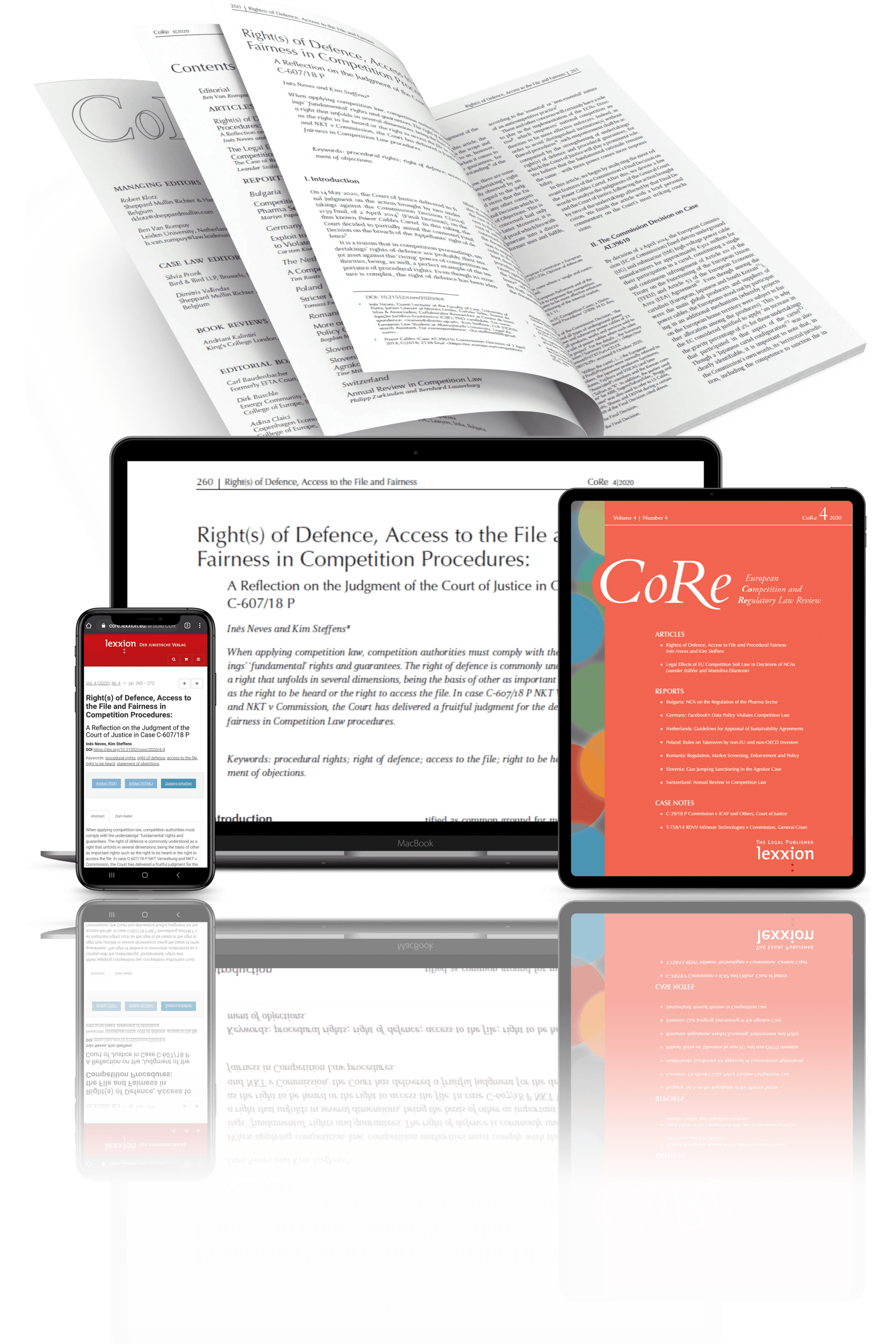 Erscheinungsweise vierteljährlich
ca. 80 Seiten
ISSN 2510‐3148
eISSN 2510-3156
Sprache: Englisch
CoRe 2/2023 – Vertical Distribution Agreements and Ex Ante Regulation of Multimodal Digital Mobility Services
Issue 2/2023 of the European Competition and Regulatory Law Review (CoRe) is now online! In the Articles section you can find papers on: recent case law on vertical distribution agreements in light of what should be considered a restriction by object; the need for ex ante regulation of multimodal digital mobility services (MDMS) in the transport sector and recent initiatives by the European Commission in this field.
The Country Reports section features national updates from:
The Case Notes section in CoRe 2/2023 includes:
---
View all articles from the latest issue of CoRe here.
Become an author for CoRe and view our Call for Papers.
---
Call for Case Notes
The editorial team of CoRe welcomes case note submissions on the following judgments and decisions:
Case C-149/21 P Fakro v Commission
Case C-42/21 P Lietuvos geležinkeliai v Commission

Case C-211/22 Super Bock Bebidas

Case C-376/20 P CK Telecoms UK Investments

Case C-377/20 Servizio Elettrico Nazionale a.o.
[…]
See further cases in the full Call for Case Notes.