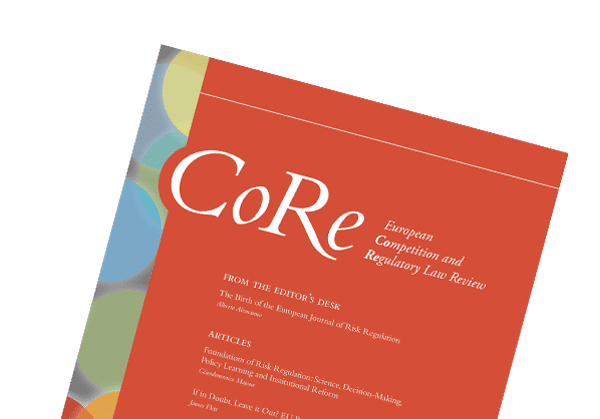 Publication frequency quarterly
approx. 80 pages
ISSN 2510‐3148
Language: English
Issue 4/2019 – Rethinking EU Competition Law
The final issue for 2019 of CoRe – European Competition and Regulatory Law Review is now available! At a time when the suitability of EU competition law for the digital era is being questioned, CoRe's Articles section explores key elements of the procedural and evidential framework. Read analyses on: revaluing the role of intent evidence in EU antitrust, the balance between effectiveness and fundamental rights in Art 101 TFEU, the role of Commission and NCAs decisions in antitrust damages cases, and the public interest in EU and US merger control.
Stay informed on the recent trends from the Member States with our reports on:
Issue 4/2019 also features two case annotations on:
View the whole content in the shop: VIEW NOW.