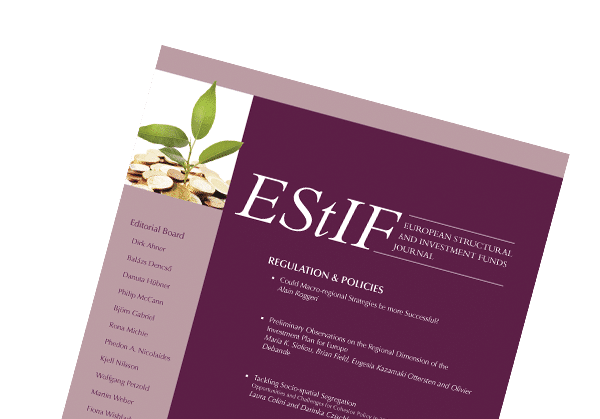 Erscheinungsweise vierteljährlich
ca. 80 Seiten
ISSN 2196-8268
Sprache englisch
Free Access to EStIF Online Articles
As of 2019 all online articles of the European Structural and Investment Funds Journal – EStIF are open access. As a knowledge provider we offer you expertise and insights on all issues concerning EU Funds for your daily work. To make this information widely available, Lexxion has decided to grant free access to all online articles. All you need to do is to register for free in our online shop and start reading.
The print journal can still be purchased for an affordable fee.
Sign up for free to get access to all EStIF online articles: SIGN UP HERE.