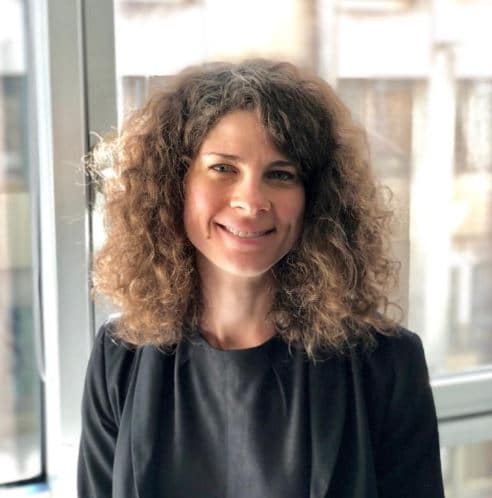 Rada Chehlarova
Team Leader "Farm to Fork", DG SANTE, European Commission, Brussels
Rada Chehlarova is team leader "Farm to Fork" in DG SANTE, unit D1 "Farm to Fork Strategy".
She is an EU interinstitutional relations expert with over 10 years of experience in the food area. Since May 2019, she is working on the Farm to Fork strategy for a fair, healthy and environmentally-friendly food system and ensures coordination and follows implementation of all policy aspects related to the strategy. The current initiatives on which she is working include the sustainable food systems' framework – the flagship initiative of the Farm to Fork Strategy – as well as the EU code of conduct on responsible food business and marketing practices.
Previously, she worked as policy officer in DG SANTE, unit E4 "Pesticides and Biocides". She worked on the impact assessment on endocrine disruptors (EDs) and the subsequent elaboration and negotiations of the measures setting criteria to identify EDs in the context of the pesticides and biocides legislations. She also prepared the Commission's response to the European citizens' initiative on glyphosate in 2017 and coordinated the work related to the European Parliament Special Committee on Pesticides (PEST Committee).
Prior to that, she worked as European Parliament relations coordinator in DG SANTE from September 2011 to February 2015, preparing and attending the relevant Committees' meetings and plenary sessions, participating in trilogues with Council and Parliament and contributing to the preparation of SANTE's Commissioner- designates for their hearing before Parliament.
She holds degrees in Public administration from SciencesPo (Paris, France); in European Studies from the College of Europe (Bruges, Belgium) and in Public law from Université Paris 1 – Panthéon Sorbonne (Paris, France).