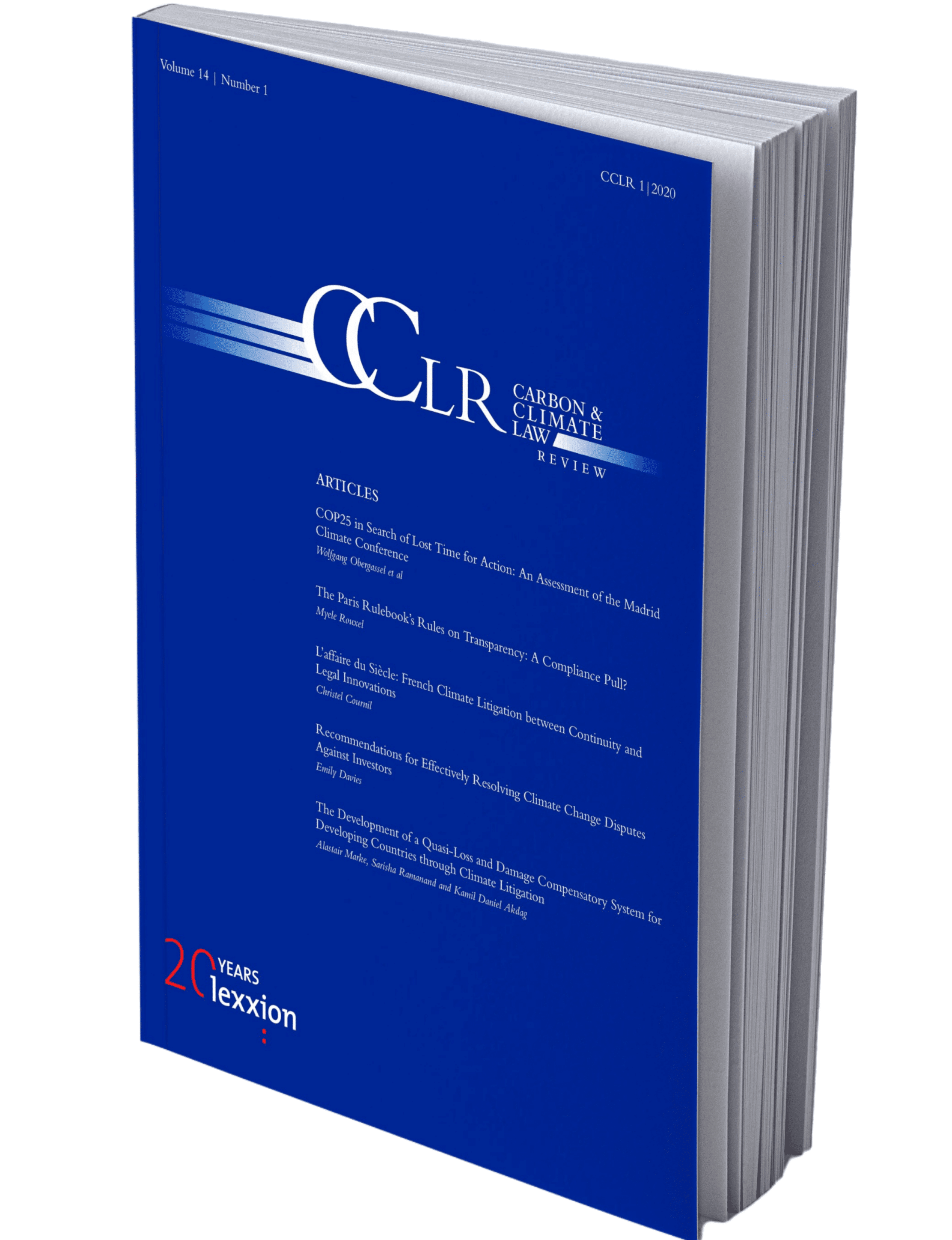 Erscheinungsweise vierteljährlich
ca. 70 Seiten
ISSN 1864-9904
Sprache: englisch
Special Issue 2/2019- Regulating Climate Engineering: An Interdisciplinary Analysis
Can technological solutions halt climate change and its impact on the environment? The aim of this special issue of the Carbon and Climate Law Review (CCLR) is not to answer this question, but to underline the implications of the increasing 'techno solutions' discourse and to offer an analysis of the state of knowledge at the intersection of three approaches: epistemological, political and legal.
Taking an epistemological approach, Sébastien Dutreuil's article places the representations of earth, driven by different promoters and detractors of the climate technologies, in a historical and conceptual context. On a political level, the risks of the unilateral use of these techniques by States and companies are highlighted by Daniel Compagnon. Tackling the issue from a legal point of view, Benoît Mayer's contribution to this issue provides a comprehensive overview of the rules of international law that apply to the deployment of BECCS. Also taking a legal approach, Sophie Gambardella's article focuses on the applicability of international environment law and the international law of the sea to engineering proposals in regard to ocean-related matters.
The special issue is complimented by an 'In the Market' report from China by Christopher Tung and Loveday Liu.
View the full content of CCLR 2/2019
---
Call for Papers Special Issue
The Faculty of Law, University of Copenhagen, and the Carbon and Climate Law Review (CCLR) welcome abstract proposals for a Special Issue on Legal and Regulatory Aspects of Greenhouse Gas Emissions (GHG) Trading in China.
See all details inside the document: CCLR Special Issue