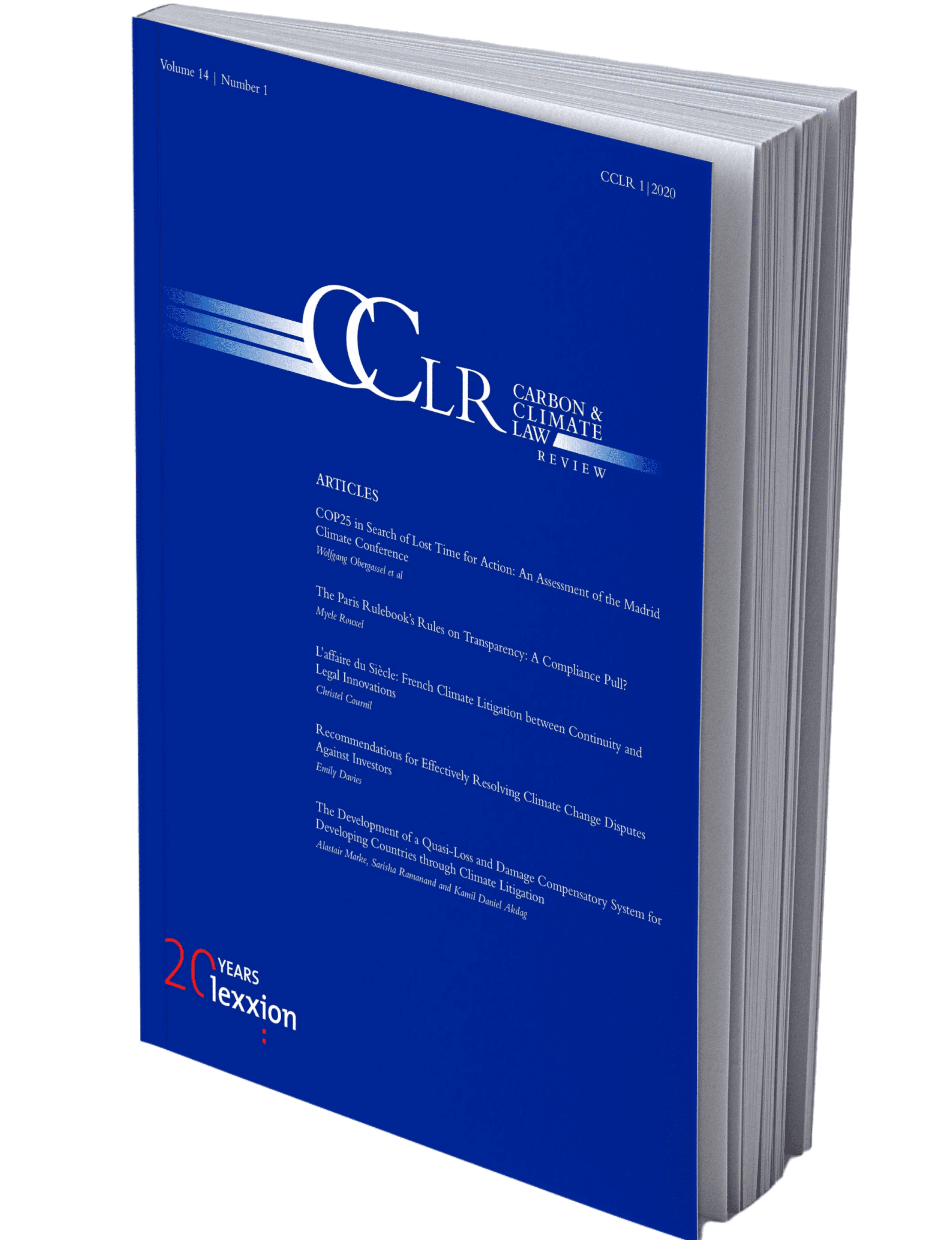 Erscheinungsweise vierteljährlich
ca. 70 Seiten
ISSN 1864-9904
Sprache: Englisch
CCLR 3/2020 Out now
Issue 3/2020 of the Carbon and Climate Law Review in 2020 is out now. The issue features contributions on:
The issue also includes open access review of  State Responsibility, Climate Change and Human Rights under International Law, by MargarethaWewerinke-Singh.
---
Become an Author for CCLR and view our Call for Papers.
"CCLR is the first peer-reviewed journal to focus specifically on climate law and, if I may say so, has been doing a terrific job over the past 14 years" – Patrick Toussaint
We would like to officially welcome Patrick, our new Managing Editor of CCLR who has taken up this position since April 2020.
Patrick is a Research Associate at the Institute for Advanced Sustainability Studies (IASS) Potsdam
based in Germany and is completing a PhD in international climate change law at the University of Eastern Finland.
Check the full interview here Interview Patrick