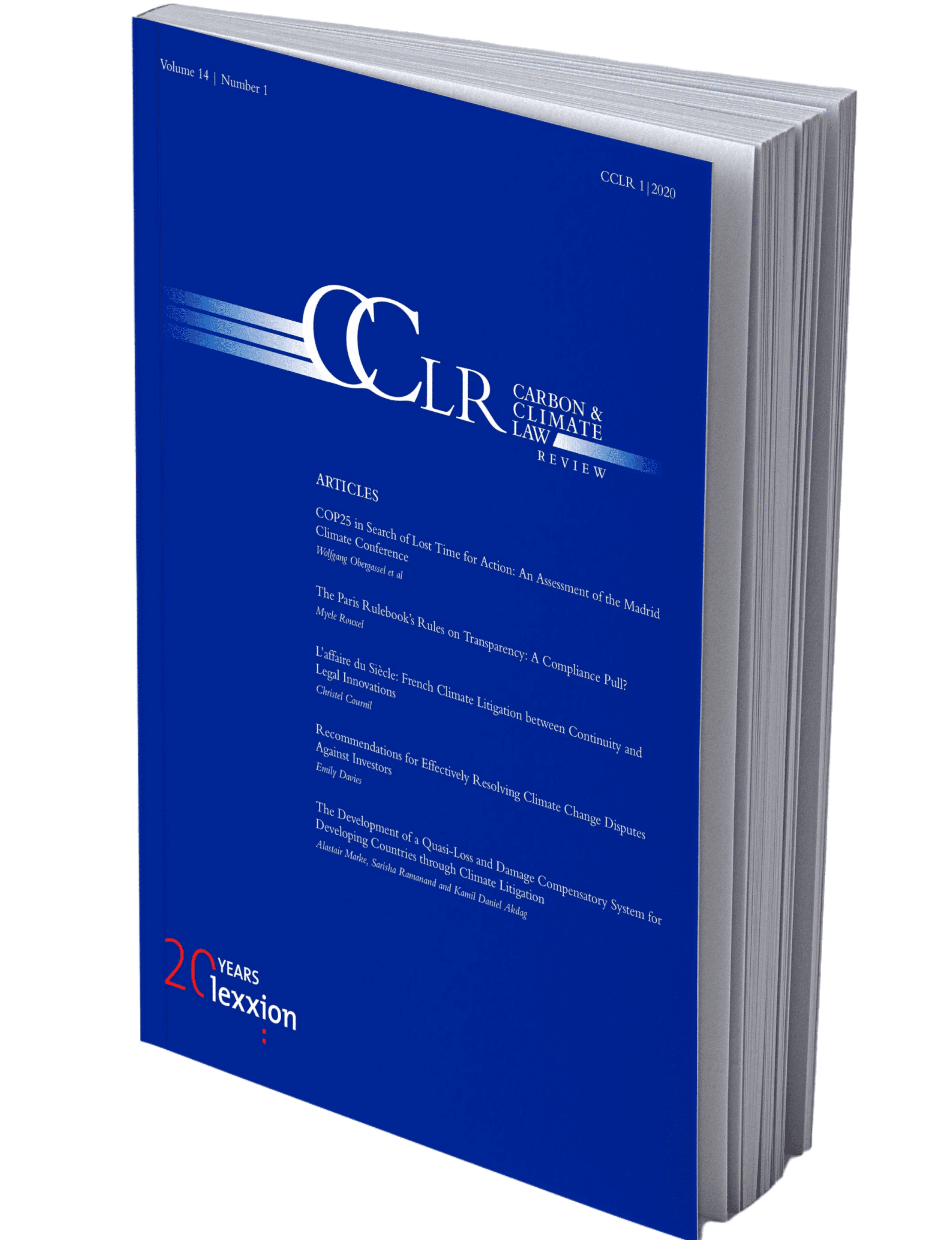 Publication frequency quarterly
approx. 70 pages
ISSN 1864-9904
Language: English
CCLR 1/2020 – Climate Change and Litigation
Strategic litigation has become an increasingly popular way for citizens and civil society groups to influence climate policy and to hold governments to account. Reflecting the sharp rise in cases across the globe this first issue of the Carbon & climate Law Review – CCLR includes three contributions offering analysis on the development of quasi-loss and damage compensatory system, climate litigation in France and on resolving disputes between investors. This issue's lead article offers a detailed and comprehensive account of COP25.
Also in this issue: current developments in Carbon & Climate Law, book reviews and a list of new publications.
---
Become an Author for CCLR and view our Call for Papers.