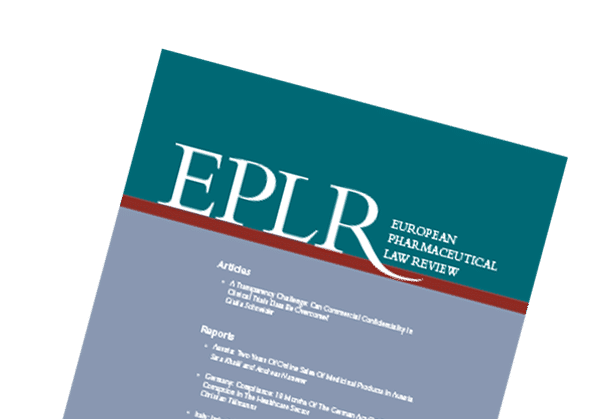 Erscheinungsweise vierteljährlich
ca. 70 Seiten
ISSN 2511-7157
Sprache: englisch
Issue 2/2019 – Recent Court judgements and their implications
Issue 2/2019 of the European Pharmaceutical Law Review is very much focused on recent Court judgements and their implications: as well as two case notes, this issue's lead article, by Peter von Czettritz and  Alexander Meier, analyses off-label use reimbursement by critically engaging with the CJEU judgement in C-29/17 Novartis v AIFA. The second article, by Gunther Herr, Alexander Natz and Robbert van Haselen provides a comprehensive comparative overview over the regulation of homeopathic medicinal products in the EU and the Eurasian Economic Union (EAEU).
Meanwhile the aforementioned case notes look at how recent judgements have impacted  the regulation of 'pay for delay agreements' and the current SPC regime.
The issue is rounded off with a report on clinical trials and the GDPR.
View the whole table of content here.
Become an Author for EPLR and view our Call for Papers.
You might be interested to participate in an Special Issue: AI and Machine Learning.