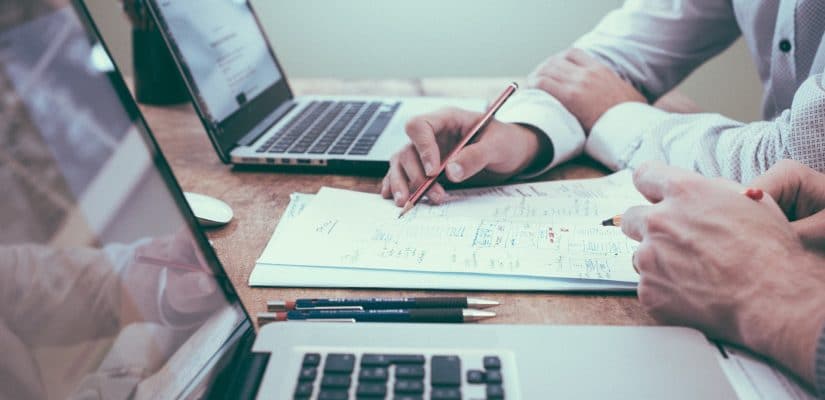 Lately in Europe, international accounting and consulting firms have been facing a number of legal issues due to infringements of audit, finance and competition laws. After a market study, the UK's Competition and Markets Authority (CMA) has published proposals for improvements in the auditing sector; among them, legislative amendments to split up auditing from consulting services. This 'unbundling' of activities will address issues regarding competition, market concentration, conflicts of interests and transparency. The central question of this blog post is whether the CMA's proposals have paved the way for substantial changes in the provision of professional services in Europe.
Auditors and consultants are not protected from legal problems
Often referred to as 'one stop shop', the business model of the Big Four—Deloitte, Ernst & Young, KPMG and PwC—and other international accounting and consulting firms is similar: they provide audit, tax, management consulting and legal services. Furthermore, they can leverage their international network through close collaboration with offices in other countries to provide services in multiple jurisdictions. Thus, such firms are attractive to businesses as they can benefit from a wide variety of services in different jurisdictions with one 'stop'.
However, lately the Big Four firms are experiencing legal challenges. Already in 2009, the regulatory and competition issues of the sector were in the spotlight of the OECD.  Whereas in 2016, the Dutch Authority for the Financial Markets imposed a fine of €6 million on all the Big Four firms for failure to comply with their duty of care. For several years, the UK has been shaken by a number of accounting scandals, most prominently the Carillion collapse, which brought to light the main issues with auditing and consulting services. In another example, this time from Lithuania, a bank subject to bankruptcy litigated with one of the Big Four firms for compensation for significant drawbacks in audits.
Audit market and competition law
Even though the recent European Parliament survey showed that there are 'very few enforcement actions relating to competition in the audit market', beside the infringements of audit and related financial laws, the sector has attracted the attention of competition law enforcement. In 2017, the Italian competition authority sanctioned all Big Four firms for cartel activities in a public tender with a fine of €23 million for breach of competition law. Similarly, in the UK, the sector is facing some of the widest competition probes.
The market study of the CMA identified 'the deep-seated problems' of the audit sector. It established that there is a lack of competition and a high concentration in the audit market; in fact, the Big Four conduct 97% of the audits of the largest companies. The business model of accountants and consultants is criticised as well, including the emerging conflicts of interests when providing cross-market services.
Structural break-up as the tool to address the market issues
One of the CMA's proposals to address competition law and conflicts of interests' concerns is a 'structural break-up'. That would require auditors to focus entirely on audit and not to offer other consulting services. The most illustrative example of a structural break-up could be the unbundling of activities in the energy sector. European Union energy laws established the requirement to unbundle production, transmission and supply activities. In such a way, one firm is prohibited from providing all three services. Unbundling may be required at the ownership or business operations level (vertical or horizontal). Structural remedies are supposed to eliminate market concentration and promote competition in a sector or in a particular part of it.
Currently, a possibility to apply such measures to a sector can be established only by national (or EU) laws as it is a public policy decision. Therefore, the CMA is merely opening up discussions about legislative reform. However, it is important to note that the new EU Directive No 2019/1 is empowering national competition authorities, having granted them the right to impose structural remedies when addressing competition law concerns. Structural remedies may include an obligation to dispose of a shareholding in an undertaking or to divest a business unit. The Directive has been officially published in mid-January 2019 and Member States have to implement it by February 2021. Thus, even though the UK may advise and propose changes to legislation to split up audit and consulting services, soon EU competition authorities will have discretion to implement structural remedies on their own.
Conclusion
As the auditing sector increasingly attracts the attention of law enforcement, the CMA's proposed changes may lead to significant changes in the UK. However, we have already experienced the use of competition law tools relevant to structural measures to solve deep-seated sectorial problems in the past. Therefore, knowing that by 2021 all EU Member States' competition authorities will gain a right to impose such measures at their own discretion, the audit and consulting services sector may face substantial reforms.
Note: the original post has been published  on the Lithuanian legal blog www.Teise.pro (in Lithuanian); the post has been amended to make it relevant to a broader audience.