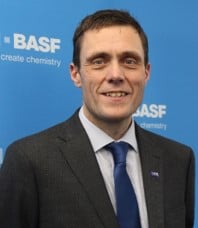 Neil Hollis
Regulatory Affairs Manager at BASF plc, Bradford
Neil leads on regulatory affairs for BASF plc and has worked in the chemical industry for over 30 years. He began his career in a laboratory for Allied Colloids in Bradford (UK) and during the following 20 years undertook various technical production roles. Neil further developed his expertise with CIBA Specialty Chemicals and subsequently, BASF.
For more than a decade, Neil has been actively involved in REACH compliance projects including registration dossier compilation, SIEF negotiations, data cost-sharing mechanisms along with consortia representation and site conformity. Currently, he is also coordinating BASF's preparations and impact analysis with respect to Brexit and REACH across their expansive portfolio.
Neil has a degree in chemistry and in his spare time, he enjoys cycling and hill walking with his family.