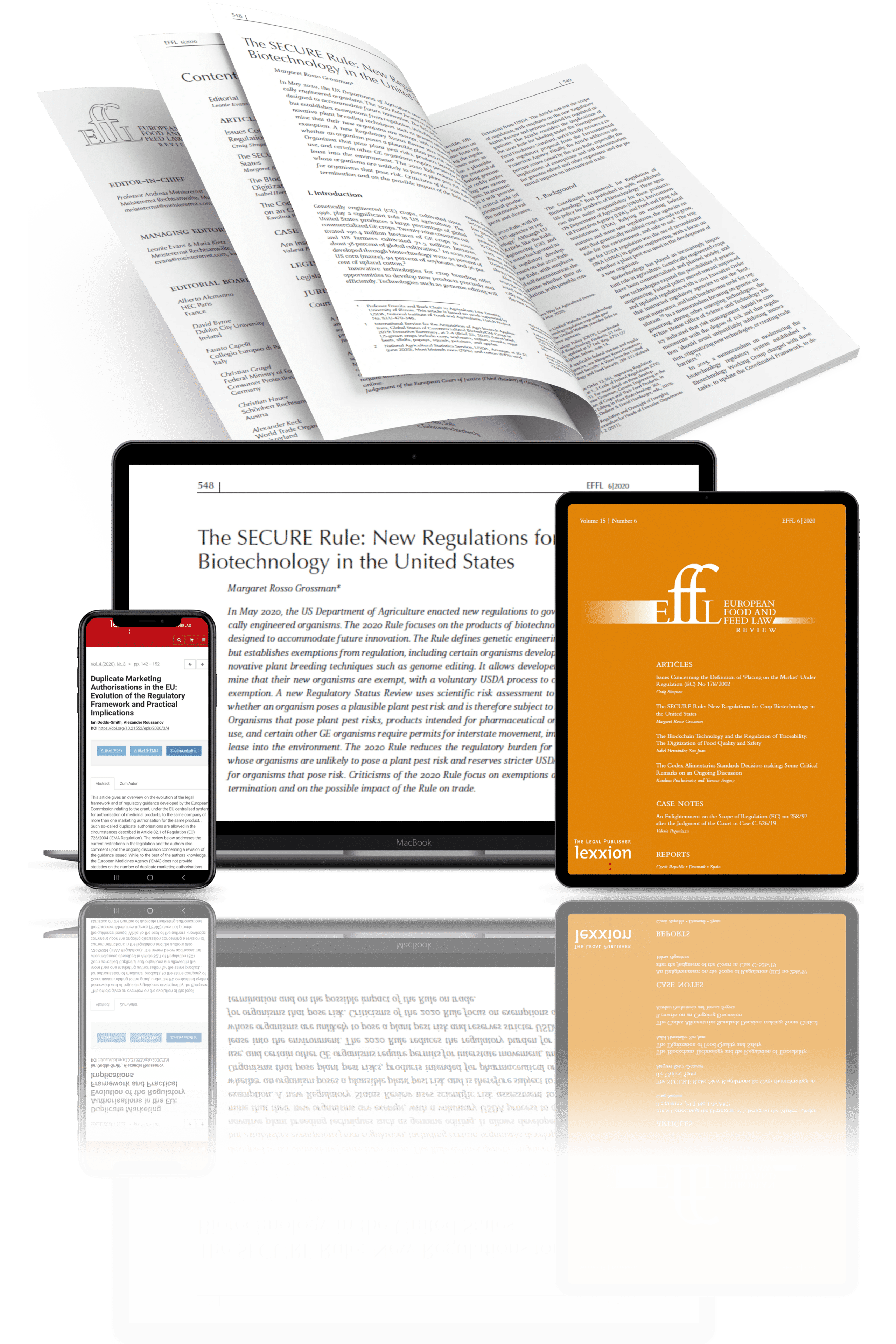 Publication frequency bimonthly
approx. 80 pages
ISSN 1862-2720
eISSN 2190-8214
Language: English
EFFL 4/2023 Out Now
Issue 4/2023 of the European Food and Feed Law Review is now available! This issue features the following articles:
You can also read country reports on current developments in Food and Feed Law:
---
View all articles from the latest issue of EFFL here.
Become an author for EFFL and view our Call for Papers.