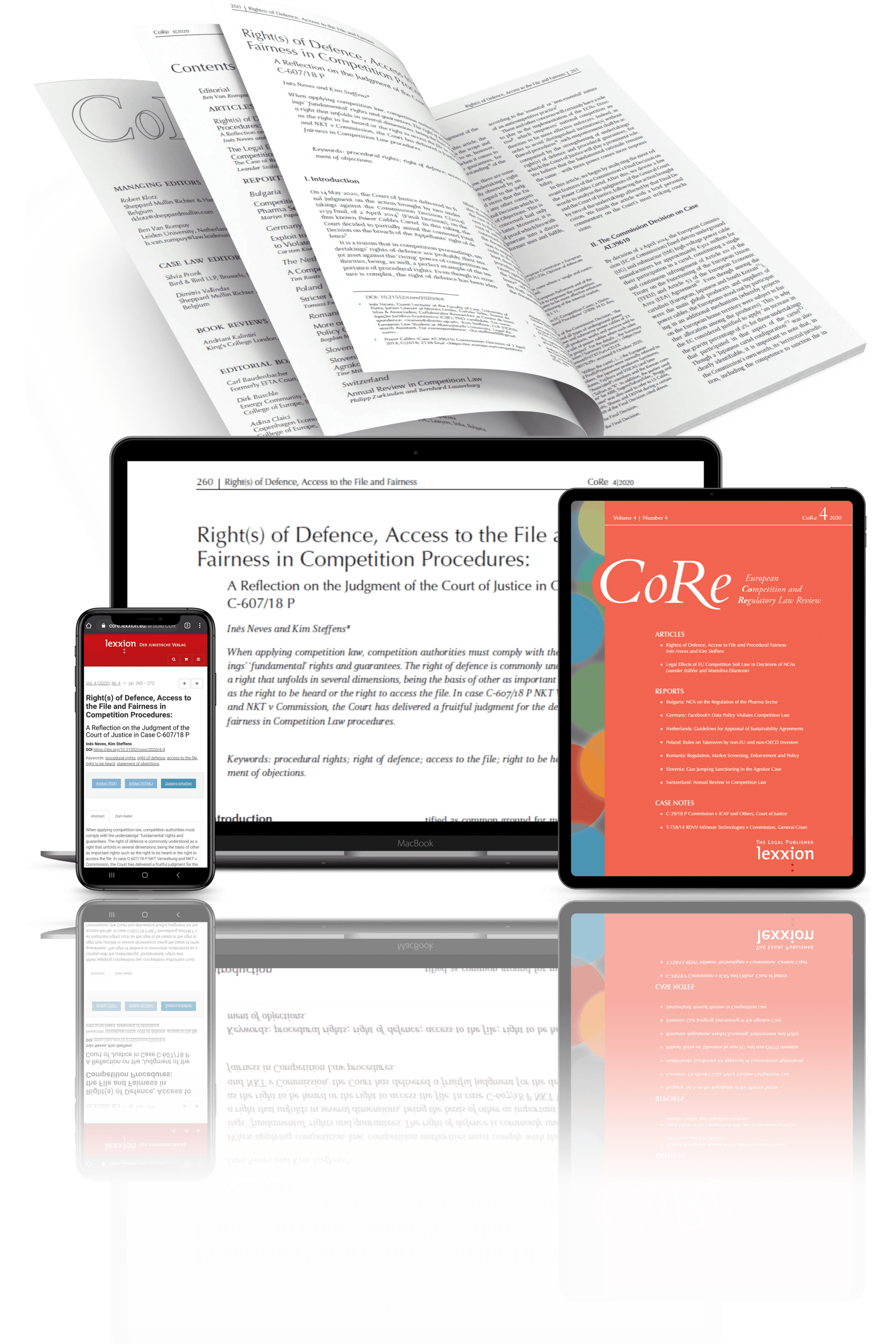 Publication frequency quarterly
approx. 80 pages
ISSN 2510‐3148
eISSN 2510-3156
Language: English
CoRe 3/2023 – Dawn Raids in Cartel Investigations and Investment Screening Regimes
Issue 3/2023 of the European Competition and Regulatory Law Review (CoRe) is now online! The Editorial Territorial Supply Constraints: A Hidden Driver of Grocery Price Inflation? covers the competition issues related to 'foodflation'. In the Articles section you can find papers on: the effect of the occurrence of a dawn raid in cartel cases on the stock price of the companies involved; and the need for a more nuanced interpretation of the As Efficient Competitor principle.
The Country Reports section features national updates from:
The Case Notes section in CoRe 3/2023 includes:
---
View all articles from the latest issue of CoRe here.
Become an author for CoRe and view our Call for Papers.
---
Call for Case Notes
The editorial team of CoRe welcomes case note submissions on the following judgments and decisions:
Case C-149/21 P Fakro v Commission
Case C-42/21 P Lietuvos geležinkeliai v Commission

Case C-211/22 Super Bock Bebidas

Case C-376/20 P CK Telecoms UK Investments

Case C-377/20 Servizio Elettrico Nazionale a.o.
[…]
See further cases in the full Call for Case Notes.