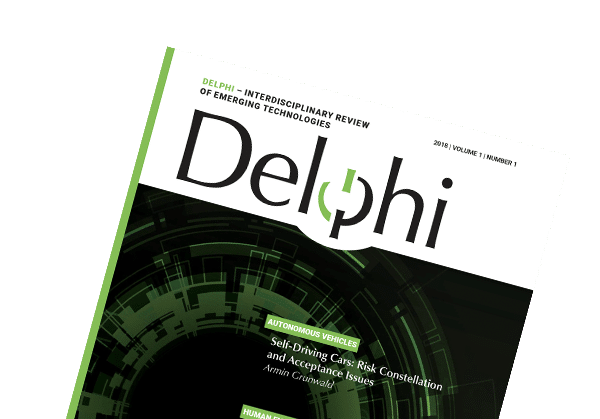 Publication frequency quarterly
approx. 80 pages
ISSN 2626-3734
Language: English
Special Issue on Governance Approaches for the Deployment of Narrow and Advanced AI-based Systems
In cooperation with the AI Governance Forum, Delphi is happy to announce a special issue on governance approaches for the deployment of narrow and advanced AI-based systems. The issue will explore responsible and robust governance as well as ethics principles and values embedded into the AI-based systems.
The deadline for submission is the 6th of November and the Call for Papers can be found here.
Please send your draft to Clara Hausin (hausin@lexxion.eu) or Jakob McKernan (mckernan@lexxion.eu).
---
View all articles of Delphi 2/2019 for free.
Write for us! View our Call for Papers