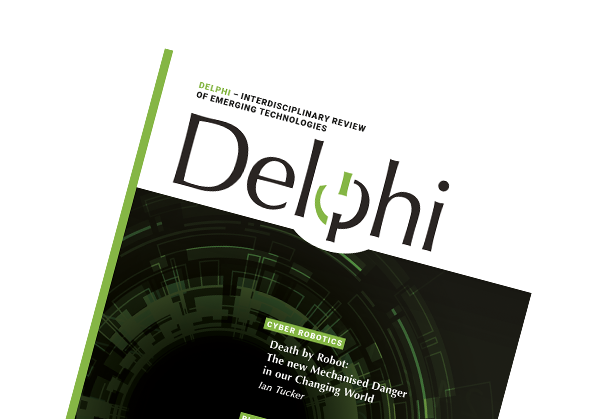 Erscheinungsweise quarterly
ca. 80 Seiten
ISSN 2626-3734
Sprache englisch
Event: Ethics in Emerging Tech

Is Mark Zuckerberg listening in on your dinner conversation through your smartphone? Has China already created the first designer baby? How many accidents did the self-driving Tesla cause so far?

With the increasing frequency of data breaches, the ever-growing impact of algorithms on individuals and society as well as the revolutionary advances in the field of gene-editing, what's evident is that closer examination of emerging tech ethics – involving both thinkers and doers – is essential.

Hosted by the Delphi Journal with the Impact Hub Berlin, our event 'Ethics in Emerging Tech' will zoom in on this controversial area, provide insight from tech professionals, start-ups, business, lawyers and academics and offer a platform to exchange ideas, concerns and solutions.