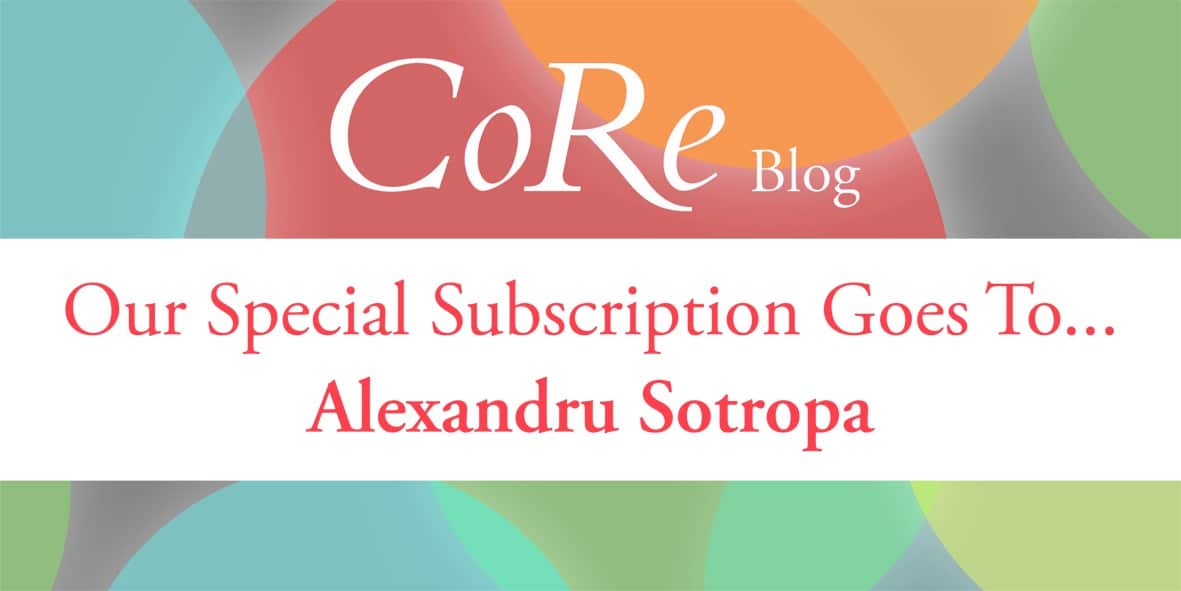 The CoRe Blog Team Congratulates Alexandru Sotropa
To mark the occasion of our CoRe Blog Launch in March, we ran a social media competition offering the price of a special subscription to the quarterly journal CoRe – European Competition and Regulatory Law Review worth €205.
We are delighted to announce the winner today: Alexandru Sotropa. Enjoy reading your free copies of the journal, we hope you find them useful for your work or research.
The CoRe Blog Team thanks all those who entered, we very much appreciate your engagement and we look forward to working with you to establish the Core Blog as a space where the competition law community comes together to discuss and analyse the latest developments.
If you would like to write a guest post on the blog, please contact our Editorial Team!