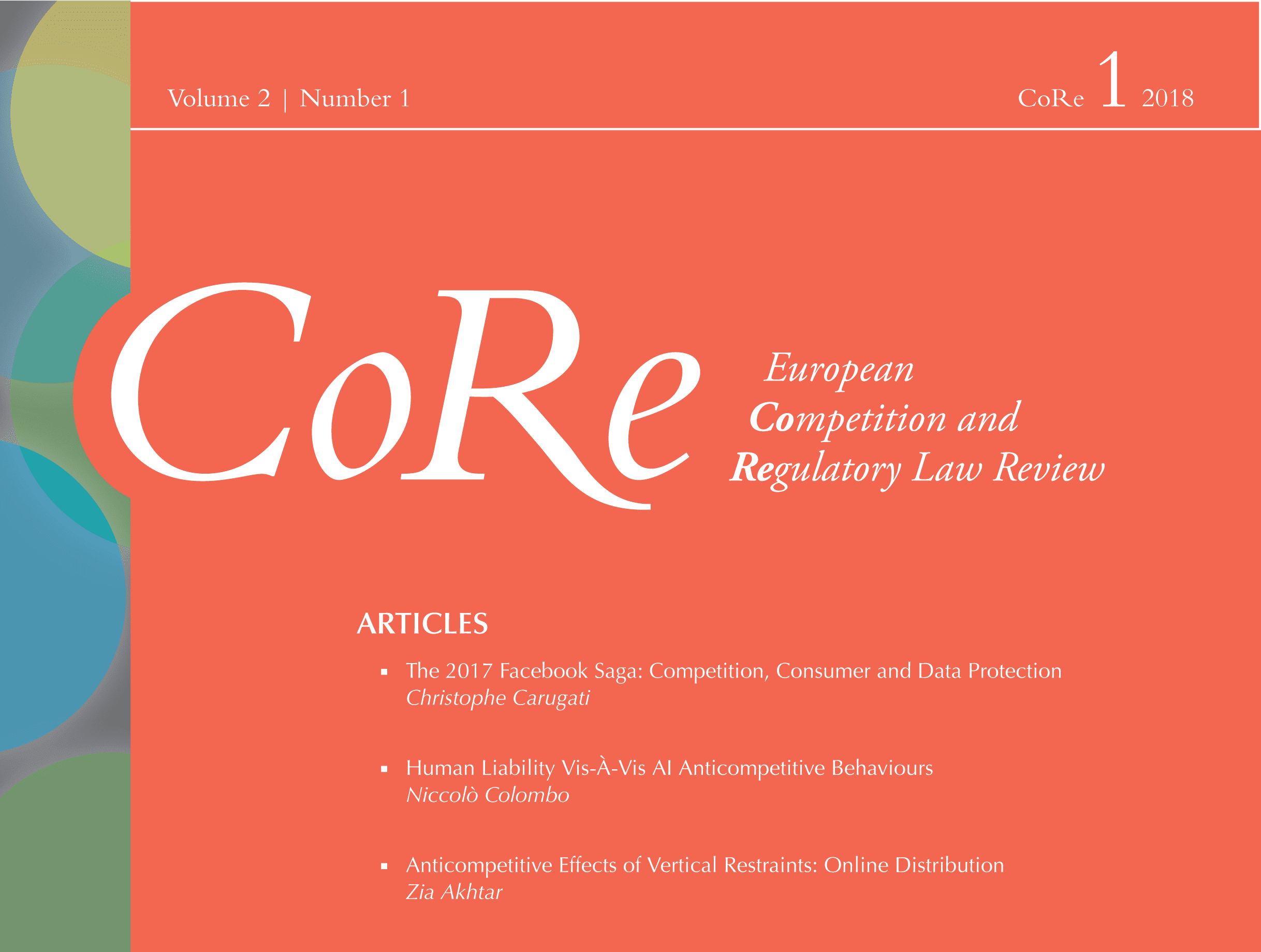 Digital Economy and EU Competition Rules
The CoRe Editorial Team is delighted to announce that issue 1/2018 of the European Competition and Regulatory Law Review (CoRe) is out now. The digital economy and its interplay with EU competition rules take centre stage in the Articles section of this edition. Read more about: the 2017 Facebook investigations in the EU by competition, consumer and data protection authorities; the interaction of Big Data and Artificial Intelligence and its antitrust implications; vertical restraints and their impact on online distribution networks.
As always, CoRe also offers up-to-date country reports, in this issue from Austria, Finland and Norway, analysis of recent European judgments (C-230/16 Coty Germany, C-248/16 Austria Asphalt, and C-547/16 Gasorba) and reviews of interesting new books on competition law.
Take a glance at the table of contents or visit our webshop:
Editorial  (FREE)
by Ben Van Rompuy
ARTICLES
The 2017 Facebook Saga: A Competition, Consumer and Data Protection Story
by Christophe Carugat
by Ryan R Stones, Kadir Baş
We wish you a pleasant reading!
The CoRe Blog Team