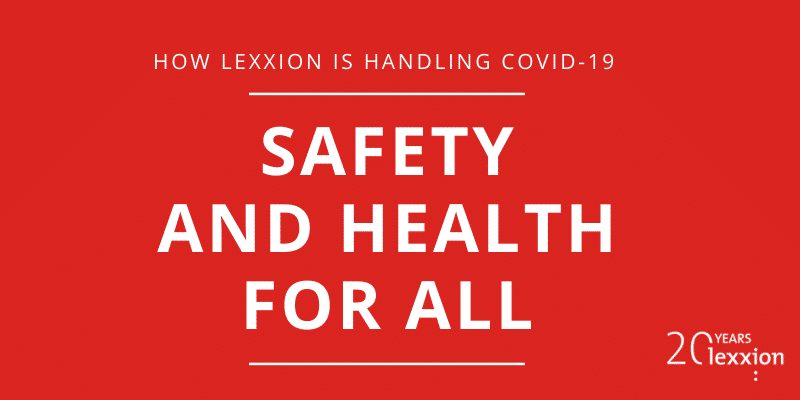 Our first and foremost concern is for the safety of our guests, participants, speakers, partners, and any associated member who contributes to our knowledge platform. Given this and the outburst of the Coronavirus (Covid-19/ SARS-CoV-2), Lexxion has decided all events (excluding online events) taking place on or before 01 August 2020 will be postponed until further notice. We will continue to adhere to the guidelines set forth by the national and regional governments to re-evaluate when and where the postponed events will take place.
Registrations and Interest for Attending Events

If you were registered for a postponed event, your registration will continue to be valid for the later proposed date

If you remain registered, we will keep you updated regarding any additional changes

Reservations will no longer be valid for postponed events

If you would like to attend an event, please review our offered courses

If you have further questions, please email events@lexxion.eu
Of course, the situation is unpleasant for us in many ways. Our approach is to make the absolute best of it by presenting new ideas and finding innovative solutions to continue offering our services.
By exploring more online options, we are excited to announce Lexxion's first online events: 
We plan on hosting additional online events in the future and Lexxion's selection of Journals, Books, Blog posts and Newsletters will still be offered normally.
We are taking additional steps to adapt work schedules and practise social distancing to help protect our teammates. We urge you to keep yourself and others safe by following the recommended protocols in your area and with a spirit of partnership and positivity, we will strive through this predicament.
Thank you,
The Lexxion Family