State Aid for Agriculture, Forestry and Rural Areas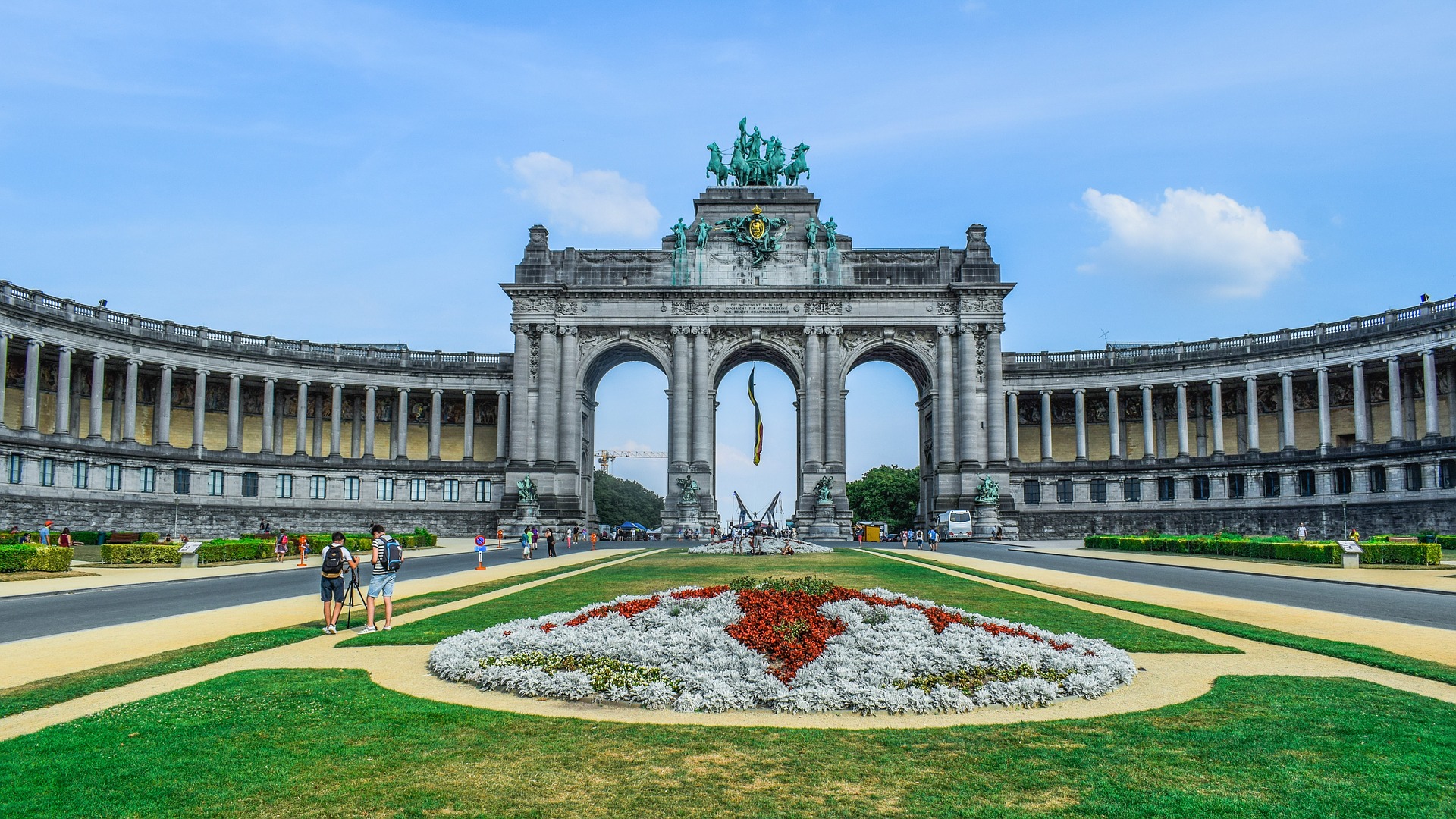 Advanced Training on Regulation and Best Practice for National Funding, EAFRD and Financial Instruments.
Download Programme
Share
Overview
State aid rules for agricultural and rural development measures present the double challenge of implementing the general principles of competition and State aid law and having to guarantee coherence with the EU's common agricultural and rural development policies.
Our experts will give you a comprehensive overview on the concepts and rules applicable for the agricultural products and share with you their experiences on how to ensure compliance of your projects with the State aid law.
A special focus will be laid on the State aid requirements for the funding from the European Agricultural Fund for Rural Development (EAFRD) as well as on the loans, guarantees and other financial instruments for rural development.
This course is eligible for Professional Certificate on EU State Aid Law.
Methodology
The participants will be actively involved in the training. The sessions will combine presentations, case studies and discussion on practical problems. You will have ample opportunities to present your own problematic issues and discuss them with the speakers and participants from other Member States.
Just send to us your cases and questions in advance! We will forward them to our speakers, who will include your issues in the programme and answer them during the training. All information concerning such problems and cases will be treated confidentially.
Focus Group
Officials form Ministries involved in funding and co-financing and marketing of agricultural and forestry projects and products, such as:

Ministry of Agriculture
Ministry of Rural Development
Ministry of Forestry
Ministry of Regional Development

Officials from National State Aid Monitoring Offices
Experts working with the European Agricultural Fund for Rural Development (EAFRD) as well as with other EU Funds and programmes supporting rural development
Experts providing and supervising of national payments in the agricultural sector from:

National Paying Agencies
Rural Development Funds
State Funds
Credit Guarantee Funds

Experts from public and private banks providing loans and guarantees for agricultural and rural development projects
Experts from farmers' associations and other agricultural organizations
---
Confirmation of Participation
A confirmation of participation will be handed out after the training.
---
State Aid Uncovered
Training participants will receive a free copy of Phedon Nicolaides' book 'State Aid Uncovered', a compilation of all State Aid Uncovered articles from 2018.

Find the latest articles on: http://stateaidhub.eu/blogs/stateaiduncovered
Day 1: Tuesday, 21 April
|
09:00 - 17:45
09:00
Welcome note by chair of the training
Introduction of participants
---
Session 1: Concept of State Aid and Regulatory Framework
09:15
Concept of State aid and how it applies to Agriculture – An Overview
EU system of state aid control
The specificities of the agricultural sector
Sector-specific compatibility rules
The application of the Art 107 (1) TFEU criteria to the agricultural sector
10:30
11:00
State aid rules applicable in parallel to EU co-financing rules
Rural development programmes and need for State aid clereance
The notion of Article 42 of the TFEU and its practical implications of the application of State aid rules in the agricultural sector
12:00
The Framework of rules of State aid in the agricultural and forestry sector and in rural areas
Agricultural de minimis (Regulation No. 1308/2013)
Agricultural State aid Guidelines 2014 to 2020
Agricultural Block Exemption Regulation (ABER)
13:00
Annex I and non-Annex I Products
Demarcation line between Annex I and non-Annex I products
Processing of agricultural products into non-agricultural products
13:30
---
Session 2: State aid for Rural Development and Forestry
14:30
State aid for Rural Development and Forestry
Public aid in line with Common Agricultural and Rural Development Policies
Objective of public aid in rural areas
Forestry: Applicable rules and overview of recent cases
16:00
16:30
Parafiscal Levies or Charges on Agricultural Products
Exisitence and compatibility of State aid with the Internal Market rules
17:30
Discussion and End of Day 1
Day 2: Wednesday, 22 April
|
09:00 - 16:45
Session 3: Adverse weather conditions and natural disasters
09:00
Adverse weather conditions and natural disasters in theory and practice
Lessons from Germany on aid to make good damage by adverse weather conditions
10:15
10:45
Aid for payment of insurance premium
11:30
Assessment of effective State aid
12:30
---
Session 4: Financial Instruments: Loans and Guarantees for Rural Development
13:30
Case Study on Forestry Funding (ERDF or EAFRD?) in compliance with State aid Law
14:30
Application of State aid rules to Financial Instruments and applicable regulation
General overview
Off-the-shelf instruments
Use of de minimis for loans and guarantees
Financial Instruments in GBER and Risk Finance guidelines
15:30
16:00
First Financial Instruments in the area of EAFRD
Case study on France: Discussion of the study "Fiancial Instruments for rural development 2014-2020, Occitanie/Pyrénée-Méditerranée, France"
16:45
End of the Training & Distribution of your Certificates
---
*Programme may be subject to change
Venue
Hotel near the venue
Online-Registration
Training | 28.04.2020 - 29.04.2020 | Brussels | Language: English
Participation Fees
Reduced fee for public authorities: € 1.240,- (excl. VAT)
Regular fee: € 1.640,- (excl. VAT)
Discount for European State Aid Law Quarterly (EStAL) subscribers: € 100,-
The Belgian VAT of 21% will be added where applicable.
Seating limit
The number of seats is limited. Registrations will be accepted first come, first served.
Are you a public authority?